Make an Inquiry


Don Hinds Ford is proud to offer you
FREE Sync® & My Ford TouchTM Training
Classes.

Learn how to Stay Connected with the Microsoft Sync® and My Ford Touch technology that is installed in your vehicle.  Whether you've just purchased your vehicle or have had it a while and still have some questions, our Sync® Specialist will give you the tools and knowledge you need. 
We are scheduling classes twice a month right here in our beautiful showroom.  The CLASS Sessions are FREE!! We want you to get the most out of your Sync and My Ford Touch.  So register today.  Please fill out the form to the left and one of our Sync Specialist will in touch with you to set up your class.  Class sessions last approximately one hour. *
For additional information, please feel free to leave your questions or comments in the Feedback section of the registration form and one of our Sync® Specialists will be happy to help you.
*Seating is limited so be sure and let us know you are coming by submitting the registration form on the left side of this page.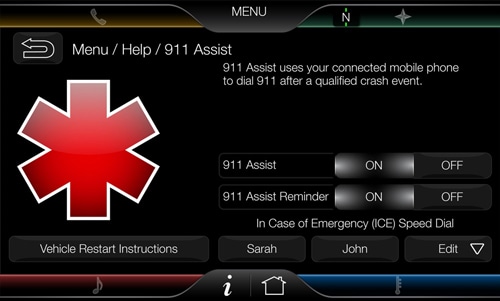 Hours
Monday

8:30 AM - 7:00 PM

Tuesday

8:30 AM - 6:00 PM

Wednesday

8:30 AM - 7:00 PM

Thursday

8:30 AM - 7:00 PM

Friday

8:30 AM - 6:00 PM

Saturday

8:30 AM - 6:00 PM

Sunday

Closed